Around the country, there are millions of people who serve as caregivers. Some caregivers work for home care agencies, others work independently, and others don't "work" at all but are family caregivers who pitch in to help loved ones.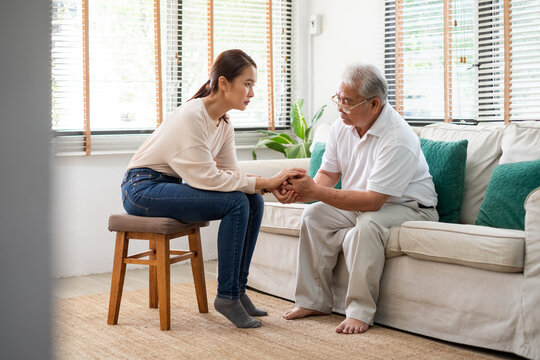 And yet, choosing a caregiver for a loved one is a big decision. You're entrusting that person with the care and safety of someone very important to you, and it only makes sense that you want to find the best possible person for the role. Caregivers do more than just care for patients and attend to their needs. They nurture and foster a bond that makes them almost a part of the family. Sometimes, they go above and beyond what is expected.
Hence, these are some of the important qualities that one should look for in a capable caregiver.
Compassion
This is a non-negotiable requirement for anyone in this role. Someone who lacks compassion and empathy will likely not treat your loved ones with the gentle care and support they deserve. It is important for a caregiver to have a personal understanding of and connection with what his or her patient is going through. Being able to empathize allows the caregiver to put themselves in the patient's shoes, and identify and ease the patient's fears or discomfort.
Trustworthiness
Caregivers are often in a position that will allow them to have access to the belongings of the person they are caring for. It is crucial that the caregiver be someone who is trustworthy and will not breach that trust by taking advantage of the person her or she is caring for.H
Hiring the right caregiver is going to make all the difference in how that home care turns out and how well a loved one is cared for. By looking for the above traits in your caregiver you can bet your home care journey will be off to a great start!
Attentive
A patient, especially the elderly, needs constant care and attention. It's the caregiver's job, therefore, to be attuned to those needs even if the patient doesn't or is unable to communicate them. Paying close attention to the patient's needs is also crucial because in many cases, the patient is unaware that they require help from their caregivers, and with little or no warning, the caregiver must respond to those needs to avoid untoward events.
Supportive and encouraging.
Every caregiver should be able to identify the kind of support the patient needs and to provide them. It's also important for the caregiver to be encouraging because this is necessary for helping patients achieve more than what they think their capabilities allow. This is particularly helpful for older patients who need to perform regular physical and mental exercises so they can stay in shape.
Good Communication
Good communication is key in all successful relationships and this is especially true when it comes to the relationship a caregiver has with his or her patient and the patient's family as well. Being able to communicate crucial details regarding the patient's care in clear and simple terms fosters understanding and trust. This helps the caregiver perform his or her job better.